On April 1
st
, 2017, Pfizer Canada issued a voluntary recall of one lot of both EpiPen auto-injector and EpiPen Jr. auto-injector.
The recall decision was made after two confirmed international reports of the devices failing to activate. The company stated that more than 100,000 products which may be affected by this recall were distributed across Canada.
EpiPen auto-injectors are indicated for emergency treatment of severe allergic reactions (anaphylaxis) for patients with high risk. After the administration of EpiPen, patients are advised to seek immediate medical attention or proceed to the nearest ER.
This event was of particular significance since Epipen has been the lone defender against anaphylactic reactions with the nation-wide recall of Allerject back in 2015. Although the incidence of the defect is extremely rare, it may pose a serious impact on patients who rely heavily on the efficacy of EpiPen.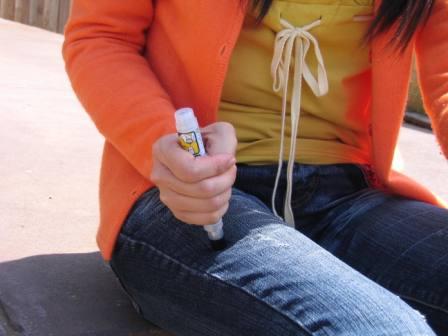 Despite the recall, Pfizer recommends patients to keep the existing product until they can secure the replacement EpiPen. Product Replacement Instructions can be found
here
.
Before using your Epipen, follow these 3 simple steps to ensure safe/effective EpiPen use:
Always check the expiration date (generally 1-2 years from time of purchase)!
Examine the window of the EpiPen to make sure the solution is clear and free of any discoloration.
Remember the instructions: "blue to the sky, orange to the thigh"
References: